WatchGuard names Simon Yeo Senior Vice President of Operations
[ad_1]

Industry veteran and former Barracuda executive to lead company's IT systems and infrastructure, security, and cloud operations
WatchGuard® Technologies, announced today it has hired Simon Yeo as the company's new senior vice president of operations. In this role, Yeo will oversee WatchGuard's information technology systems and infrastructure, security, and cloud operations.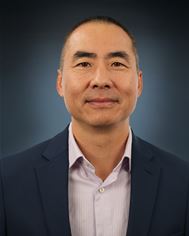 Simon Yeo
A tech industry veteran with more than three decades of experience, Yeo's professional expertise spans the areas of public and private cloud, data centers, network engineering, DevOps, business systems, security, and more.
"Simon brings a depth of tech industry expertise to WatchGuard and leadership style that focuses on people, collaboration and integrity," said Prakash Panjwani, CEO of WatchGuard Technologies. "His extensive security knowledge, familiarity with WatchGuard's products and go-to-market approach, and expertise with digital transformation make him the perfect fit for this role. We are thrilled to welcome Simon to the WatchGuard leadership team."
Prior to joining WatchGuard, Yeo was the CIO at Barracuda Networks for six years. He oversaw various strategic initiatives including business digital transformation, private to public cloud migrations, and security and compliance program transformations. Yeo also worked in executive roles at Upwork, Tout.com, Meebo, and LoudCloud. A lifelong technology enthusiast, Yeo holds a bachelor's in computer science and engineering from UCLA and a master's in computer science from Stanford University.
"WatchGuard is a renowned cybersecurity leader with a remarkably collaborative workplace culture," said Yeo. "I'm excited to step into this new role and look forward to working with the WatchGuard team as we continue to drive system and process modernization and cloud transformation to the next level."
 
About WatchGuard Technologies, Inc.
WatchGuard® Technologies, Inc. is a global leader in unified cybersecurity. Our Unified Security Platform™ approach is uniquely designed for managed service providers to deliver world-class security that increases their business scale and velocity while also improving operational efficiency. Trusted by more than 17,000 security resellers and service providers to protect more than 250,000 customers, the company's award-winning products and services span network security and intelligence, advanced endpoint protection, multi-factor authentication, and secure Wi-Fi. Together, they offer five critical elements of a security platform: comprehensive security, shared knowledge, clarity & control, operational alignment, and automation. The company is headquartered in Seattle, Washington, with offices throughout North America, Europe, Asia Pacific, and Latin America. To learn more, visit WatchGuard.com.
For additional information, promotions and updates, follow WatchGuard on Twitter (@WatchGuard), on Facebook, or on the LinkedIn Company page. Also, visit our InfoSec blog, Secplicity, for real-time information about the latest threats and how to cope with them at www.secplicity.org. Subscribe to The 443 – Security Simplified podcast at Secplicity.org, or wherever you find your favorite podcasts.
WatchGuard is a registered trademark of WatchGuard Technologies, Inc. All other marks are property of their respective owners.


[ad_2]

Source link